How-to Guide: Film Festival Ticketing Software
The right film festival ticketing software can help screenings sell out faster and generate higher profit margins. This post looks at different ticket sales strategies and how you can apply them to your upcoming film festival.
Ticket Sales Soar in Baltimore
"It's a wrap" as they say in the movie business. The 15th annual Maryland Film Festival occurred earlier this month and it is being heralded as an overwhelming success. The end-to-end ticket sales strategy had just as much to do with the film festival's success as did the movie stars provocative films.
Leading up to the event, Sarah Meehan wrote of the film festival in a very notable source - The Baltimore Business Journal - saying that the tickets were moving at record levels.
Ticket sales are through the roof for this week's 15th annual Maryland Film Festival. Online individual ticket sales were 48 percent higher than last year, festival director Jed Dietz said. Those tickets accounted for $42,000 in sales...about 120 all-access passes for the festival sold out before the film lineup was even announced. Those tickets went for $325 a pop.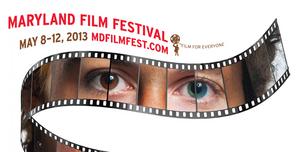 Festival director Jed Dietz was a bit coy about the impressive ticket sales, but he did hint at social media being a big factor. What Dietz refers to as "word of mouth" is actually the lucrative business practice of so-called social sales.
During the purchase process, the film festival ticketing software offers numerous opportunities for buyers to share their excitement on Twitter and Facebook with a mere click of the mouse. The very best ticketing software automatically creates a tweet that film festival operators can track and use later as a quantified sales metric. The sharing function has the potential to vastly amplify event awareness and thus vastly amplify ticket sales.
As the film festival ticket buyers share their excitement with friends (during or immediately after the purchase process) that causes friends to click-through and also purchase tickets. Then the social sharing loop begins again but with an all new set of people. A "perpetual dynamo" of ticket sales, if you will.
Note that the Maryland Film Festival itself is very responsive on the primary social platforms, especially Twitter. By interacting and sending positive social signals to each person who shares their ticket purchase (either with an explicit reply or with a more subtle and implicit "favorite" or "like") the film festival garners trust with potential future ticket buyers - critical when there are so many events competing for patrons.
As one film festival winds down another is just starting...
New In New Mexico
The inaugural Albuquerque Film and Media Experience is set to occur in a few weeks and the festival owners recently laid out their event strategy. Gary Gerew writes that the film festival will host six world premieres and actor Robert Redford will be making a special guest speaking engagement.
Redford's talk is a special ancillary event and a ticket can be purchased by itself or as part of a high dollar "everything included" multi-day pass. The festivals ticket strategy is an especially smart one as it has been segmented into several different tiers - a proven formula for success.
Of course tickets to individual screenings can be purchased, but it is the lucrative ticket packages that generate the most revenue. Here's just a portion of what is being offered, note the unique and clever names each package has been given.
The Ultimate All Access Pass - $500.00
AFME All Access Pass - $300.00
Nob Hill VIP Pass - $200.00
Get Your Kicks Pass - $150.00
Film Lovers Pass - $100.00
Just like the social sales for the Maryland film festival, offering special ticket packages is a function of the film festival ticketing software used in Albuquerque. Although the Albuquerque Film and Media Experience is not doing so, many other film festivals also offer ticket buyers extras, like program guides and souvenir t-shirts, during the purchase process.
ThunderTix Film Festival Ticketing Software
Social sales, tiered ticket types, special ticket packages, and high margin extras like t-shirts, all contribute to making your film festival a profitable event - but only if you choose the right ticketing software!
The ThunderTix plan for film festivals has easy to use tools for enabling social sales as well as creating tiered ticket types and packages. Best of all we do not charge you per-ticket fees - a hot button issue in Baltimore! If you have not yet chosen an online ticket software for your film festival, know that our subscription based pricing can potentially generate an additional $5,000 in revenue for you.
And if your current film festival ticketing system doesn't provide the tools mentioned throughout this post, please contact us at your convenience.